1000 attend ANZAC Day Dawn Service in Singapore

---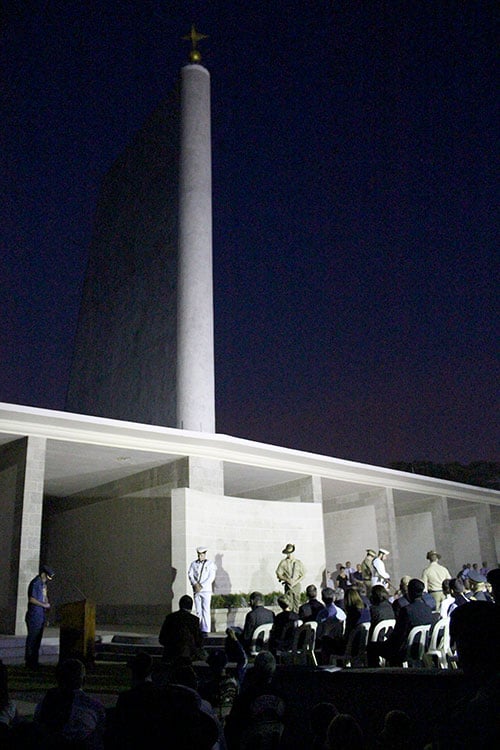 The ANZAC Day Dawn Service at Kranji War Memorial
Thursday 25 April 2013
Around 1000 people attended ANZAC Day Dawn Service at the Kranji War Memorial Cemetery in Singapore on Thursday.
Each year on 25 April, Australians gather to remember the servicemen and women who have served their nation in times of war, and in conflicts and on peacekeeping operations.
On 25 April 1915, 98 years ago, thousands of young Australians landed on the shores of Gallipoli beginning a hard-fought campaign that lasted eight months.
More than 8,700 lost their lives during the Gallipoli campaign, with more than 2,000 killed or wounded on the first day alone.
Each Anzac Day Australians take the opportunity to remember the sailors, soldiers, airmen and women who have given so much in the defence of Australia.
This year marks 70 years since work began on the Burma-Thailand railway with all of the suffering that entailed at places like Hellfire Pass, which resulted in the tremendous loss of life and suffering of the Allied prisoners of war and Asian labourers forced to work on the railway.
Some 12,500 POWs lost their lives working on the railway, with more than 2,800 Australians never making it home.

As the centenary of the First World War approaches, including the Centenary of Anzac Day in 2015, the Australian community's interest and enthusiasm for the Anzac story grows.