Ministers endorse national investment priorities

---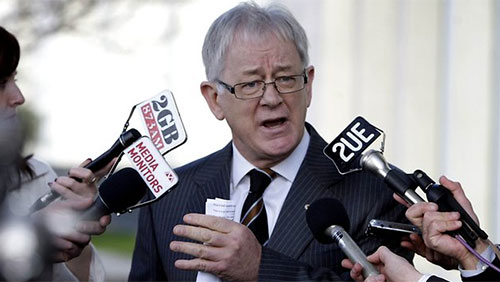 Australia's Trade and Investment Minister, Andrew Robb. Source: The Australian
Friday 14 February 2014
Media release from the Minister for Trade & Investment, the Hon Andrew Robb AO MP
Australia's ministers with responsibility for trade and investment have endorsed priority areas of national investment during an inaugural meeting in Canberra today.
The Trade and Investment Ministers Meeting, which saw all states and territories represented along with the Commonwealth was initiated by the Federal Minister for Trade and Investment Andrew Robb.
The investment priorities agreed to by the ministers include:
Food and agribusiness.
Resources and energy.
Economic infrastructure.
Tourism and education.
Advanced services, manufacturing and technologies.
Mr Robb said a country, like a business or any organisation, is best served by backing its strengths.
"As a government we are determined to back our strengths, the things we do as well as anybody and better than most and these national investment priorities are about leveraging our strengths," he said.
Mr Robb announced the proposed appointment of five Senior Investment Specialists by the Australian Government who will work with Austrade and the states and territories to identify significant investment opportunities and to help see them realised.
The ministers agreed to support a National Food Brand Initiative to help leverage Australia's reputation as a 'clean and green' food producer.
"This will be the century of food and water security and as a country we are extremely well placed to help meet increasing consumer demand driven by unprecedented growth of the middle class in the Asia Pacific region," Mr Robb said.
The ministers also agreed in principle to embrace a 'Team Australia' approach in promoting Australian exports and investment opportunities during international trade shows and missions.
The Commonwealth, states and territories will also work together to help businesses across Australia fully understand the significant benefits of the Korea-Australia Free Trade Agreement.
To read the media release on the Trade & Investment Minister's website visit http://www.trademinister.gov.au/releases/2014/ar_mr_140214.html.