Robb advances Australia's trade interests at TPP talks in Singapore

---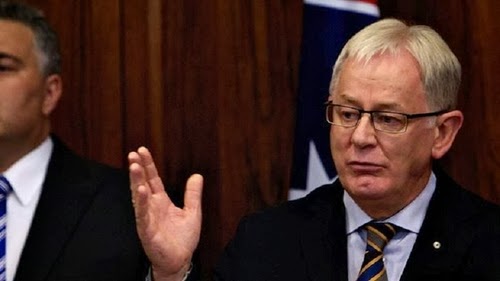 Trade Minister Andrew Robb
Media release from the Minister for Trade & Investment, the Hon Andrew Robb AO MP
Thursday 12 December 2013
Substantial progress has been made in advancing Trans Pacific Partnership Agreement (TPP) negotiations, but improved market access remains fundamental to Australia's negotiating position.
Trade and Investment Minister Andrew Robb has just returned from a four day TPP Ministerial Meeting in Singapore involving 12 participating countries.
"This was a very productive four days and while potential landing zones have been identified for a number of outstanding issues, the negotiations remain a work in progress," Mr Robb said.
"I have been clear from the outset that Australia is very determined to see an ambitious market access outcome, in fact it remains fundamental to the successful completion of negotiations."
Australia is seeking a comprehensive outcome that includes better market access for our agricultural commodities, commercially meaningful outcomes for Australian service providers and investors as well as improved rules regarding global value chains.
TPP members represent 40 per cent of global GDP and Australian exports to member countries are annually worth around $100 billion – 33 per cent of our global export trade.
Mr Robb said it was disappointing that there had been a considerable amount of deliberate misinformation circulated about Australia's supposed negotiating positions.
"I, for example, categorically reject any suggestion that we would accept an outcome that would adversely affect our Pharmaceutical Benefits Scheme (PBS), or our health system more generally," he said.
"We have also said repeatedly that in regard to intellectual property, including copyright, we would not be supporting provisions that would criminalise conduct that is currently lawful in Australia; suggestions to the contrary are simply wrong.
"A successful TPP outcome can deliver enormous benefits for Australia and my primary focus is to advance our national interest not to compromise it," Mr Robb said.
The government will continue its extensive stakeholder consultations which has included more than 590 briefings since May 2011.