Further Australian assistance for Typhoon Haiyan

---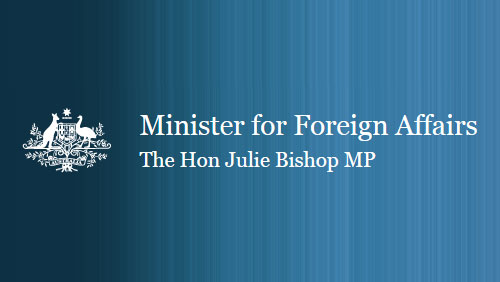 11 November 2013

Media release from the Minister for Foreign Affairs, The Hon Julie Bishop MP
Foreign Minister Julie Bishop today announced additional Australian emergency assistance to the Philippines following Typhoon Haiyan, bringing Australia's contribution to $10 million.
Reports indicate Typhoon Haiyan has affected an estimated 9.5 million people across nine regions, and forced more than 600,000 people to flee their homes. It will be some time before the final death toll is known.
"Let me reiterate that Australia is a close friend to the Philippines and we are saddened by reports of the increasing loss of life and damage to property in the affected area. We continue to work closely with our Philippines friends on this response," Ms Bishop said.
"Our $10 million package of assistance will include the deployment of an Australian medical team to provide emergency medical care to the injured," she said.
The medical team will be transported by Australian Defence Force C17 out of Darwin, departing on Wednesday.
The package comprises:
$1 million for the urgent deployment of an Australian medical assistance team;
$3 million to Australian non-government organisations for immediate life-saving assistance;
$4 million to the United Nations Flash Appeal;
$1 million for non-food items such as tarpaulins, sleeping mats, mosquito nets, water containers and health and hygiene kits, a proportion of which have already been released; and
$1 million to the Australian Red Cross to assist with their efforts.
"I recognise the continuing efforts of the Philippine authorities to respond to this disaster and we stand ready to provide further assistance if required," Ms Bishop said.
-Ends-