High Commissioner addresses Curtin Singapore grads

---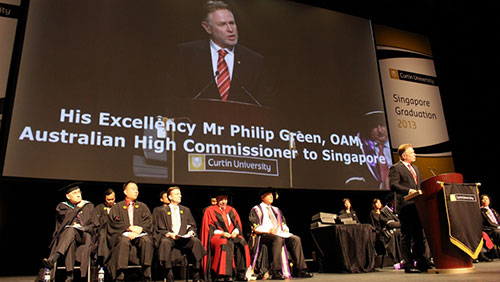 High Commissioner Philip Green addresses Curtin grads
Tuesday 8 October 2013
High Commissioner Philip Green had the honour of addressing Curtin University Singapore's Bachelor of Commerce graduating class this week.
Mr Green emphasised in his address that what strikes him most profoundly about Curtin is that globally the university "has more than 50,000 students from over one hundred countries around the world. 17,000 of those students – more than a third - come from locations other than Curtin's Australian base.
"That international character of Curtin – and particular the mix of Australian and Asian students and campuses – is particularly relevant to what I want to address today."
CLICK HERE to read Mr Green's full speech (.pdf format).