Two Australian Arts in Asia awards go to Singapore

---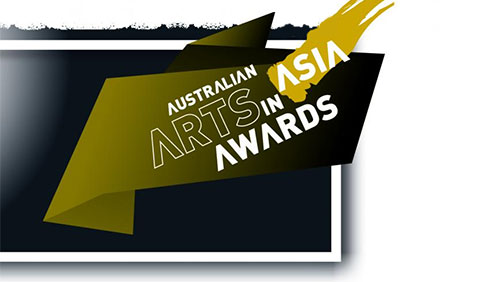 Thursday 1 August 2013
Australian artists working in Singapore have taken out two of the inaugural Australian Arts in Asia Awards announced by Arts Minister Tony Burke in Sydney on Thursday.
The winners were children's author James Aitchison and film production company Great Western Entertainment.
Aitchison, who writes under the pseudonym 'James Lee', won the Literature category for two series of children's books for a Singapore publisher, Flame of the Forest Publishing/Angsana Books. These are Mr Midnight, a series of horror stories for the 8-12 age group and Mr Mystery, a series of mystery stories for the 10-16 age group.
'James Lee' is considered to be Asia's most popular children's author, as declared by the Asian media. In Singapore, James Lee is regarded as a Singaporean author.
Great Western Entertainment won the Digital and Film category for Serangoon Road, a detective drama series set against the tumultuous backdrop of 1960s Singapore. It is the first long-form primetime television drama series commissioned by an Australian network that is set, and shot entirely in Asia.
The production was mounted as a co-production under the Australia and Singapore Film Co-production Agreement, with personnel from both countries involved and collaborating in all production and creative elements.
Minister Burke presented awards to the recipients, won two of the 14 awards – one in the digital and film category, and the other in the literature category.
"These awards were created to recognise, celebrate and promote the Australian artists contributing to stronger, deeper and broader cultural links with Asian nations through their work in their countries," Minister Burke said.
"Our relationship with Singapore is a significant one, and the contribution of Australian artists is demonstrated by the 7 nominations we received from artists engaging with Singapore.
"Tonight we are celebrating them taking out two of these inaugural awards, the remaining 12 awards shared between Australian artists and arts organisations engaging with their counterparts from China, India, Timor-Leste, Indonesia, Thailand, Vietnam and Mongolia.
"I congratulate these artists on their creativity and dedication, and thank them for their contribution to our relationship with Singapore through their strong collaborative partnerships with arts organisations in Singapore."
For more information on the awards, visit: arts.gov.au/asiaawards