Little Arts Academy gets a taste of Australia

---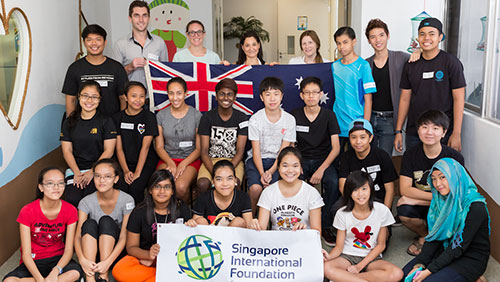 Tuesday 23 July 2013
CLICK HERE to view the photo gallery on Facebook
Staff from the Australian High Commission and students from the Little Arts Academy exchanged insights into Australian and Singaporean cultures through the Little by Little program, organised by the Singapore International Foundation (SIF).
Students experienced an interactive presentation about Australian history and culture before taking to the kitchen where they cooked traditional Australian food - ANZAC biscuits and damper bread - under the watchful eye of the 'Expat Kitchen' team.
Representatives of the High Commission and Expat Kitchen were treated to a lesson on traditional Singaporean dance.
SIF partners the international community in Singapore to promote understanding and appreciation of different cultures towards bridging Singaporeans and world communities.