ANZAC Day Dawn Service in Singapore

---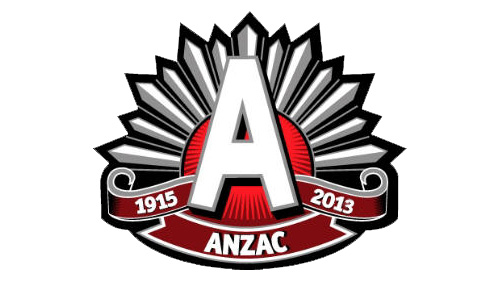 Monday 15 April 2013
The High Commissioners of Australia and New Zealand cordially invite Australians and New Zealanders, visiting or residing in Singapore, to attend the annual ANZAC Day Dawn Memorial Service to be held this year at Kranji War Memorial Cemetery on Thursday 25 April 2013.
The Service will begin at 6.30 am and guests are requested to be at Kranji by 6.15 am. The cemetery is located at 9 Woodlands Road, Singapore. For further information, please contact the following Australian High Commission officers:- WO1 Geoff Vaughan 6836 4221 / [email protected] , Michelle Dwyer 6836 4227 / [email protected] .
ABOUT ANZAC DAY
ANZAC Day – 25 April – marks the anniversary of the first major military action fought by Australian and New Zealand forces during the First World War.
When war broke out in 1914, Australia had been a federal commonwealth for only 13 years. The new national government was eager to establish its reputation among the nations of the world. In 1915 Australian and New Zealand soldiers formed part of the allied expedition that set out to capture the Gallipoli peninsula in order to open the Dardanelles to the allied navies. The ultimate objective was to capture Constantinople (now Istanbul in Turkey), the capital of the Ottoman Empire, an ally of Germany.
The Australian and New Zealand forces landed on Gallipoli on 25 April, meeting fierce resistance from the Ottoman Turkish defenders. What had been planned as a bold stroke to knock Turkey out of the war quickly became a stalemate, and the campaign dragged on for eight months. At the end of 1915 the allied forces were evacuated, after both sides had suffered heavy casualties and endured great hardships. Over 8,000 Australian soldiers had been killed. News of the landing on Gallipoli had made a profound impact on Australians at home, and 25 April soon became the day on which Australians remembered the sacrifice of those who had died in the war.
Although the Gallipoli campaign failed in its military objectives, the Australian and New Zealand actions during the campaign left us all a powerful legacy. The creation of what became known as the "ANZAC legend" became an important part of the identity of both nations, shaping the ways they viewed both their past and their future.
Source: http://www.awm.gov.au/commemoration/anzac/anzac_tradition.asp
Join the 'Australia in Singapore' community on Facebook >>