The Australia-Singapore business connection: January '13

---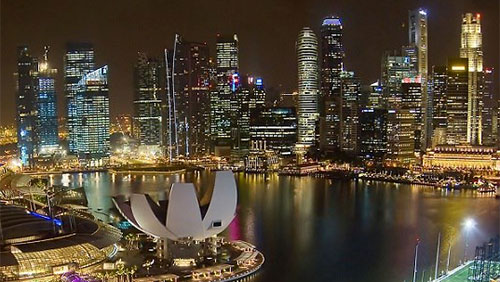 Friday 1 February 2013 | 'The month in business' summarises some of what's been happening in the Singapore business world with Australian links. In this, the first ever edition:
Australian competition regulator approves Virgin acquisition of Singapore-controlled Skywest
Melbourne-based company set to purchase stake in Singapore's AAM Advisory
A prominent Australian law firm enters the Singapore market
Australian and Singaporean companies share placings in prestigious Chinese tech award
CPA Australia launches a new accounting program with e2i
Read on for more information and links for each story.
ACCC clears Virgin Australia's Skywest purchase
By a staff reporter, with AAP | January 31, 2013 - The Australian Competition and Consumer Commission regulator has approved the deal by which Virgin Australia acquires Singapore controlled WA airline Skywest. Read more at www.businessspectator.com.au >>
Australia's Easton acquires 20% stake in Singapore's AAM Advisory
By Helen Burggraf | 29 January 2013 - Easton Investments Ltd, a Melbourne, Australia-based, Australian Securities Exchange-listed company, is purchasing a 19.9% stake in Singapore's AAM Advisory, as it seeks to boost its presence in the booming Southeast Asian city-state. Read more at www.international-adviser.com >>
Gadens enters growing Singapore market
By Olivia Collings | January 15, 2013 - Another Australian law firm has entered the burgeoning Singapore legal market. Gadens Lawyers has appointed former Clifford Chance counsel Marc Rathbone as managing partner of its new Singapore office, which opened on January 1. Read more at asia.legalbusinessonline.com >>
Cisco APAC NetRiders 2012 Winners: China, Australia and Singapore
Cisco | January 9, 2013 – The teams from China, Australia and Singapore were declared winners at the prestigious annual Cisco Asia Pacific NetRiders 2012 skills competition held by the Cisco Networking Academy. Read more at cloudcomputing.sys-con.com >>
New path for mid-career professionals to join accounting industry
Channel NewsAsia | January 2, 2013 – Mid-career professionals without accounting work experience or accounting-related qualifications can now be hired and trained as accounts or audit professionals under a pilot programme run by the NTUC's Employment and Employability Institute (e2i) and professional accounting body CPA Australia. Read more at channelnewsasia.com >>
If you have any contributions or feedback, please send an email to the Public Affairs team at the Australian High Commission: [email protected].
For more information on the Australian business community in Singapore please contact AustCham Singapore (http://www.austcham.org.sg/).
Disclaimer: http://dfat.gov.au/disclaimer.html
Join the 'Australia in Singapore' community on Facebook >>