About Australia Day

---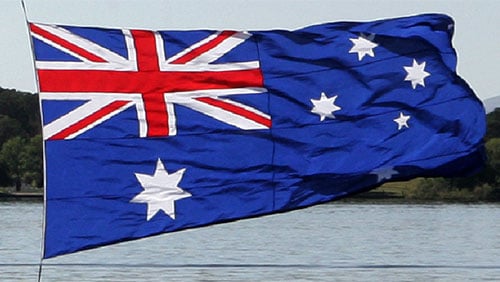 Wednesday 23 January 2013
On Australia Day we come together as a nation to celebrate what's great about Australia and being Australian. It's the day to reflect on what we have achieved and what we can be proud of in our great nation. It's the day for us to re-commit to making Australia an even better place for the future.
Australia Day, 26 January, is the anniversary of the arrival of the First Fleet of 11 convict ships from Great Britain, and the raising of the Union Jack at Sydney Cove by its commander Captain Arthur Phillip, in 1788.

Though 26 January marks this specific event, today Australia Day celebrations reflect contemporary Australia: our diverse society and landscape, our remarkable achievements and our bright future. It also is an opportunity to reflect on our nation's history, and to consider how we can make Australia an even better place in future.

On Australia Day, over half of the nation's population of 21 million attend either an organised community event, or get together with family and friends with the intention of celebrating our national day. Many more spend the public holiday relaxing with family and friends.

Yet Australia Day is much more than barbeques and fireworks. It is more than another public holiday. It is more than the pride and excitement of new citizens who call themselves Australian for the first time on 26 January after being conferred citizenship.

At its core, Australia Day is a day driven by communities, and the celebrations held in each town, suburb or city – unified by the celebration of what's great about Australia and being Australian – are the foundation of its ongoing success.
http://www.australia.com/explore/events/australia-day.aspx
Australia Day history
In 1787, King George III sealed Australia's fate by declaring it Britain's new convict colony. Being sent to Botany Bay was a severe punishment. Sentences ranged from a minimum exile of seven years to life, with varying degrees of hard labour.
Under the command of Arthur Phillip, 11 ships of the First Fleet left Plymouth on 13 May 1787. It was an arduous journey with more than 1,400 people living in cramped conditions. Believing that Botany Bay was unsuitable for permanent settlement, Captain Phillip led the fleet north into Port Jackson, landing on 26 January 1788 after eight months at sea. Phillip named it Sydney Cove, after Lord Sydney the British Home Secretary.
More than 700 convicts (188 female), 700 merchant seamen, Royal Navy and Marine personnel and families, 209 fowls, 74 pigs, 35 ducks, 29 sheep, 29 geese, 19 goats, 18 turkeys, five cows, four stallions, three mares and two bulls disembarked from the First Fleet.
Indigenous Australians
Australia's national day is also an important annual opportunity to recognise the place of indigenous Australians in our nation's history, and to promote understanding, respect and reconciliation. It is also a time for all Australians reflect on and celebrate everything that's great about being Australian.
Australian of the Year Awards
The Australian of the Year Awards celebrates the achievements and contributions of eminent Australians, both young and old, in all fields from science to sport. There are four categories: Australian of the Year; Senior Australian of the Year (60 years and over); Young Australian of the Year (16 to 25 years); and Australia's Local Hero. The awards are announced in Canberra, the nation's capital, on Australia Day eve.
For more information please visit http://www.australiaday.org.au/australia-day/about-our-national-day.aspx
Connect with 'Australia in Singapore' on Facebook