Celebrating amazing Singaporean and Australian women

To celebrate International Women's Day 2019, the Australian High Commission in Singapore is highlighting the achievements of some amazing Singaporean and Australian women.
Follow us on Facebook and LinkedIn to be the first to know when new stories are added.
We thank these women for sharing their inspiring stories and experiences with us.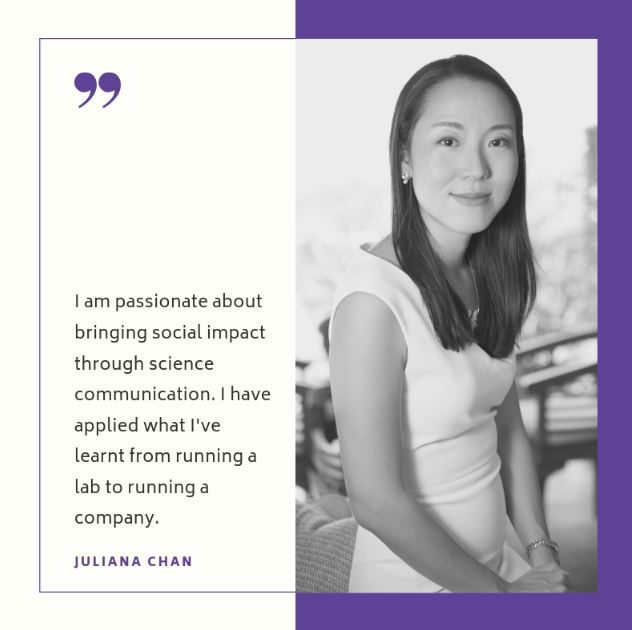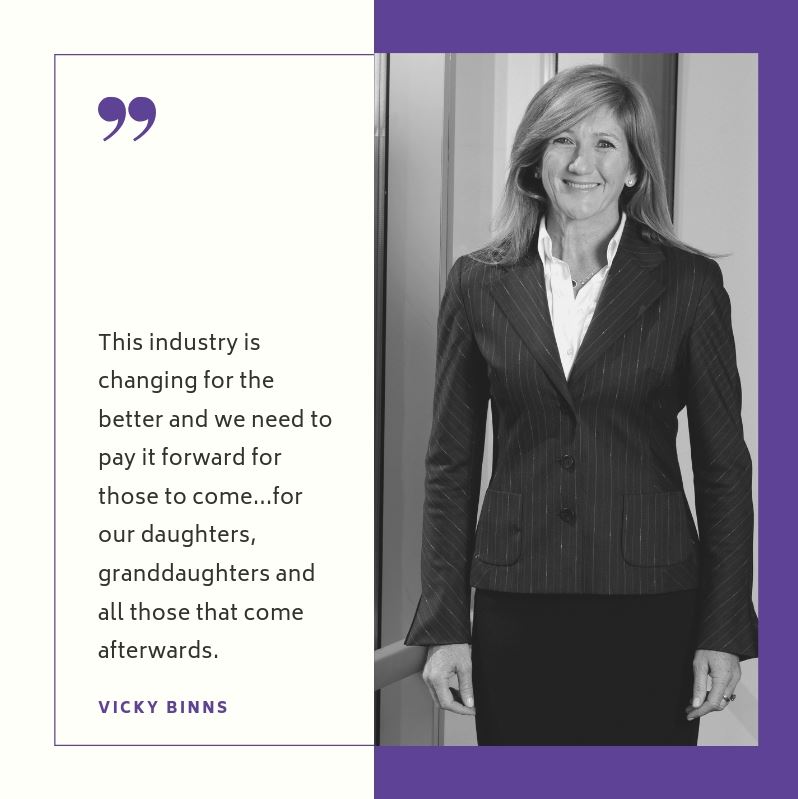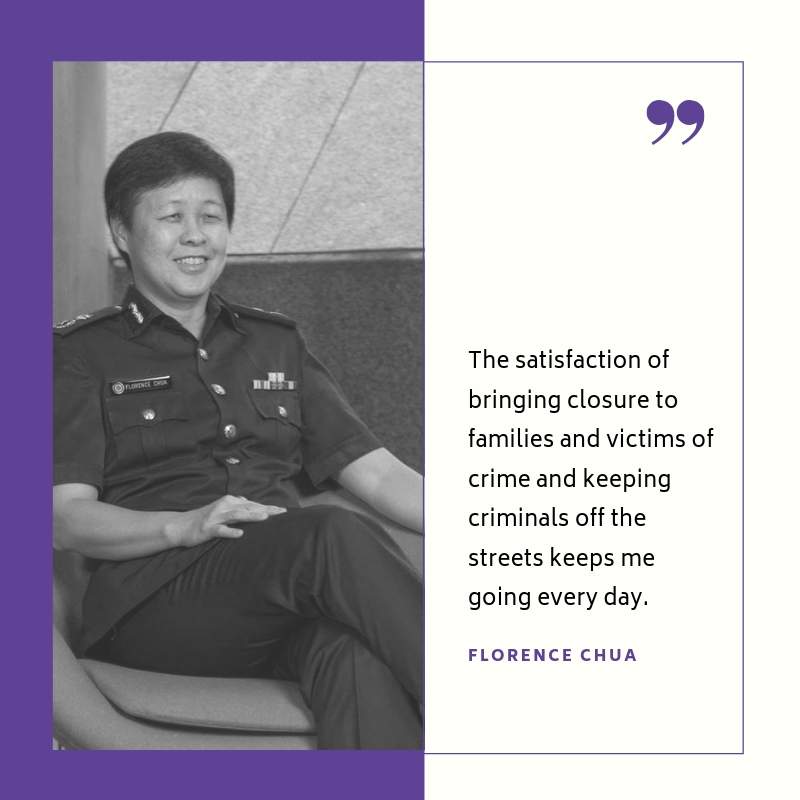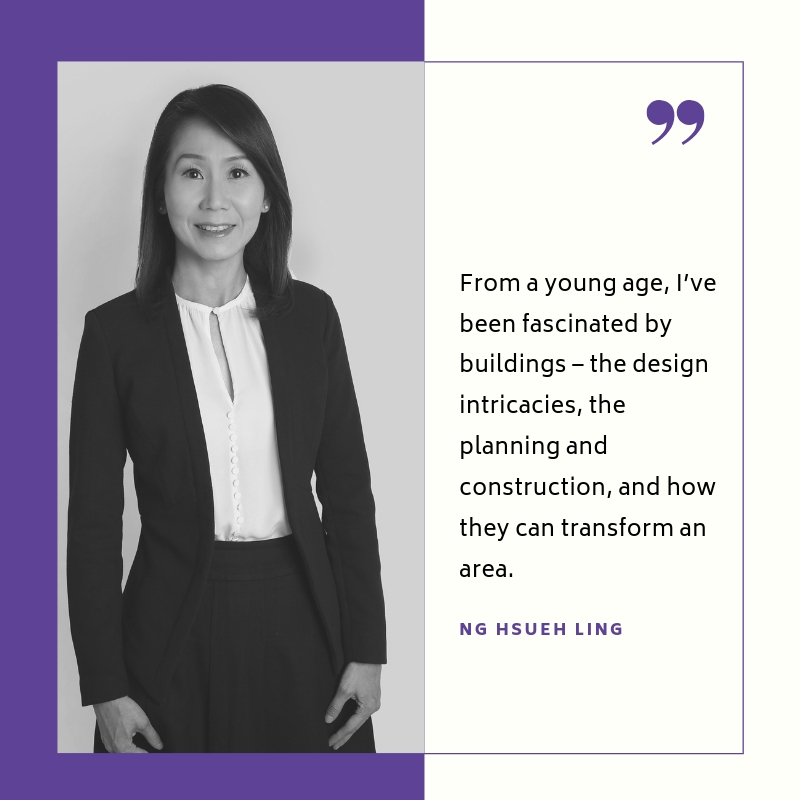 Ng Hsueh Ling: Inspired by transformative design
We caught up with Lendlease's Managing Director, Singapore and Chief Investment Officer, Asia, Ng Hsueh Ling, to find out what drew her to the built environment sector, what she loves about working for Australian company Lendlease and her advice to women interested in a career in her industry.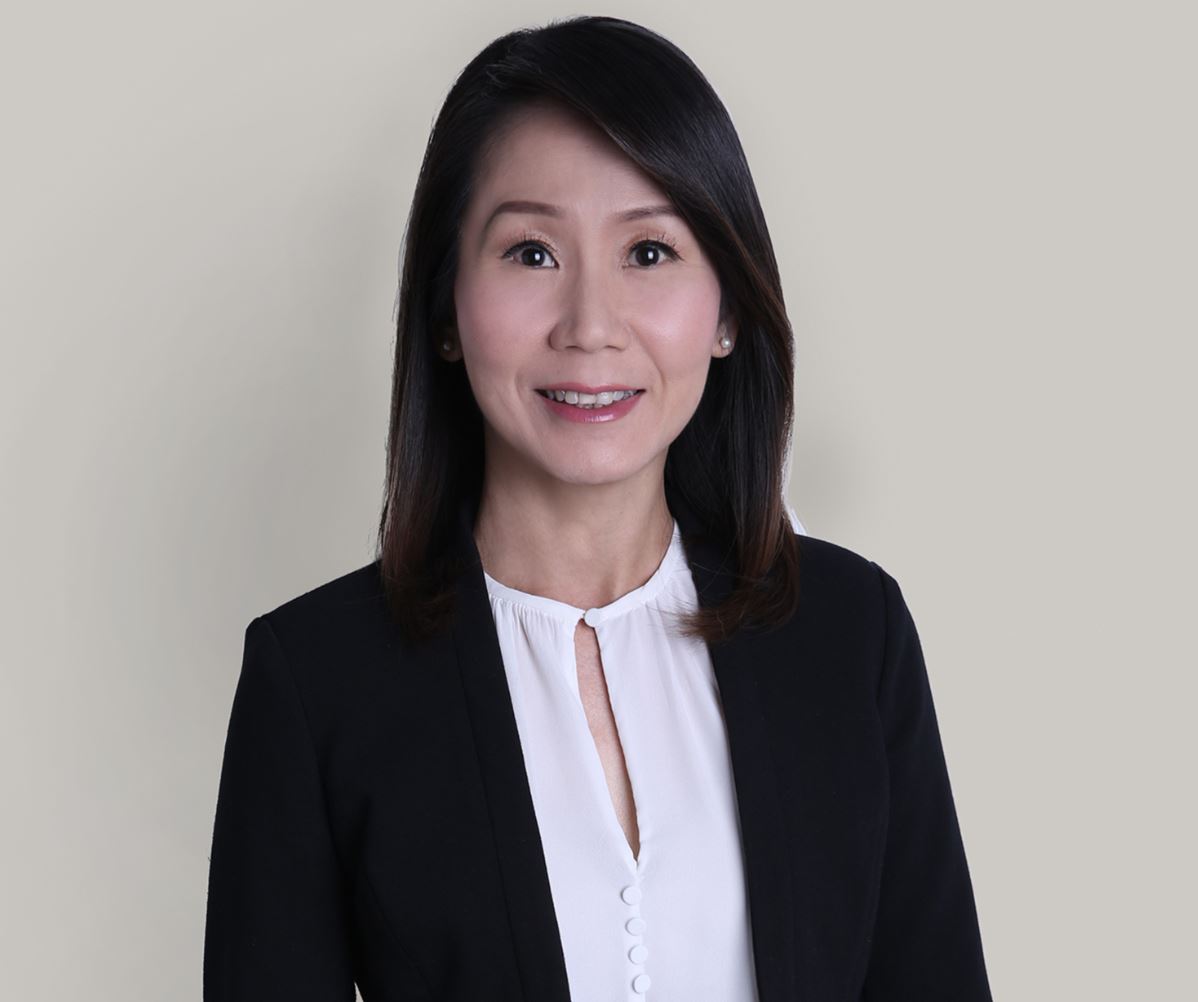 Ng Hsueh Ling's passion for good design and the transformative power of buildings started early. "From a young age, I've been fascinated by buildings – the design intricacies, the planning and construction, and how they can transform an area," Hsueh Ling says.
It made choosing a university course easy. "It was clear to me that I would pursue my studies in real estate in the department of architecture, building and estate management, where I gained in-depth knowledge about the sector," she says.
An impressive career of almost 30 years in real estate across Asia followed, spanning strategic sourcing, investment and divestment, asset and portfolio management, and asset development. This – along with her extensive fund management experience – led Hsueh Ling to her current role with Lendlease in August 2017, where she is responsible for driving the growth of the company's Singapore business and Asia Investment Management business.
It's satisfying work and Hsueh Ling still gets a buzz from seeing good design come to life. "It's amazing to see a piece of land transformed from a green field into a new development where people live, work and play in, or a rejuvenated precinct that the community can now enjoy," she says.
Hsueh Ling's appreciation for innovative design also helps her relax and find balance. "My personal interests are an extension of my professional life. I often find myself admiring a building's design features or looking at a mall's retail mix for interesting concepts that we can bring onto our projects," she says.
Hsueh Ling has achieved a lot during her career but considers her greatest career highlight to be the pioneering nature of her work across many countries in our region. "I've had the good fortune to work in countries such as Korea, Japan, China, Malaysia, Indonesia and Australia, often at times when the teams were charting new territories both literally and figuratively," she says.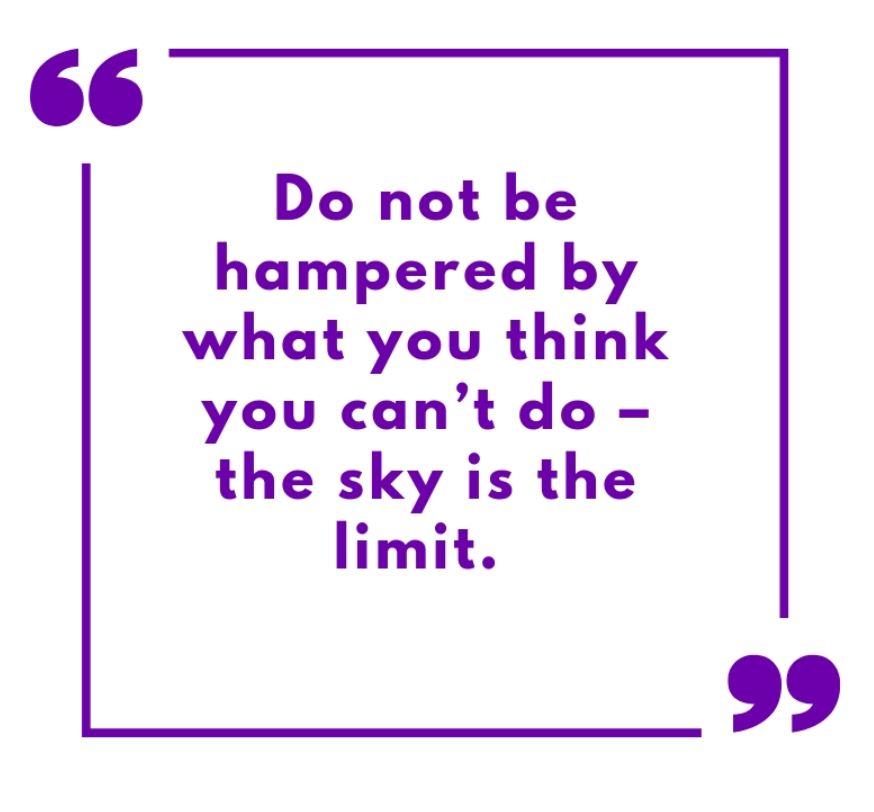 Although the built environment sector is traditionally male-dominated, Hsueh Ling says that this is changing and the industry is starting to attract more women. Currently, 38% of the Lendlease Asia workforce is female, while 42% of the company's Asia regional leadership team are women.
"At Lendlease, gender equity means a level playing field for all employees. It is about allocating resources and making decisions fairly, and ensuring that our women have the support and encouragement to be their best," Hsueh Ling says.
"We have a framework of policies, programs and initiatives so that everyone has equal access to the same opportunities and resources to reach their full potential."
Her advice to women and girls considering a career in the built environment sector is aligned with her philosophy on great design. "Do not be hampered by what you think you can't do – the sky is the limit," she says.
Making connections and helping other women is also important. "My personal mantra is: network network network. Your networks are critical to helping you get things done and growing your career," she adds.
"Through the years, I've worked for numerous female bosses who gave me the opportunity to grow. I personally believe it's important for fellow women to help other women – never feel held back by your gender and reach out for support. Never let people tell you it cannot be done; leave no stone unturned."
Working for an Australian company and having travelled extensively in Australia for work and leisure has given Hsueh Ling a great appreciation for Australia's built environment sector, culture and people.
"I've been fortunate to have met and worked with many capable people in key Australian cities through the years, and highly admire and respect the professionals I've worked with there," she says.
"I have learnt much through the years of working on these Australian projects and I'm struck by their high levels of professionalism, as well as the market's openness and transparency. There is much to learn from each other," she adds.
"On a personal level, some of my family's best memories are of our time in Australia. We have spent many memorable holidays in Australia, enjoying the gorgeous scenery, sumptuous food, great weather and enjoyed the warm hospitality of many Australians we have met along our travels!"
In 2019, Lendlease was awarded an Employer of Choice for Gender Equality (EOCGE) citation by Australia's Workplace Gender Equality Agency for the third year in a row. This recognises employer commitment and best practice in promoting gender equality in Australian workplaces. More information about Lendlease and their projects in Singapore is available at https://www.lendlease.com/.

DC Florence Chua Siew Lian: Making a difference to the lives of Singaporeans and keeping us safe
Detective Superintendent Erica Merrin from the Australian Federal Police spoke with Singapore's first female Deputy Commissioner of Police (DC), Florence Chua Siew Lian, about her impressive policing career, what motivates her and what she likes most about visiting Australia.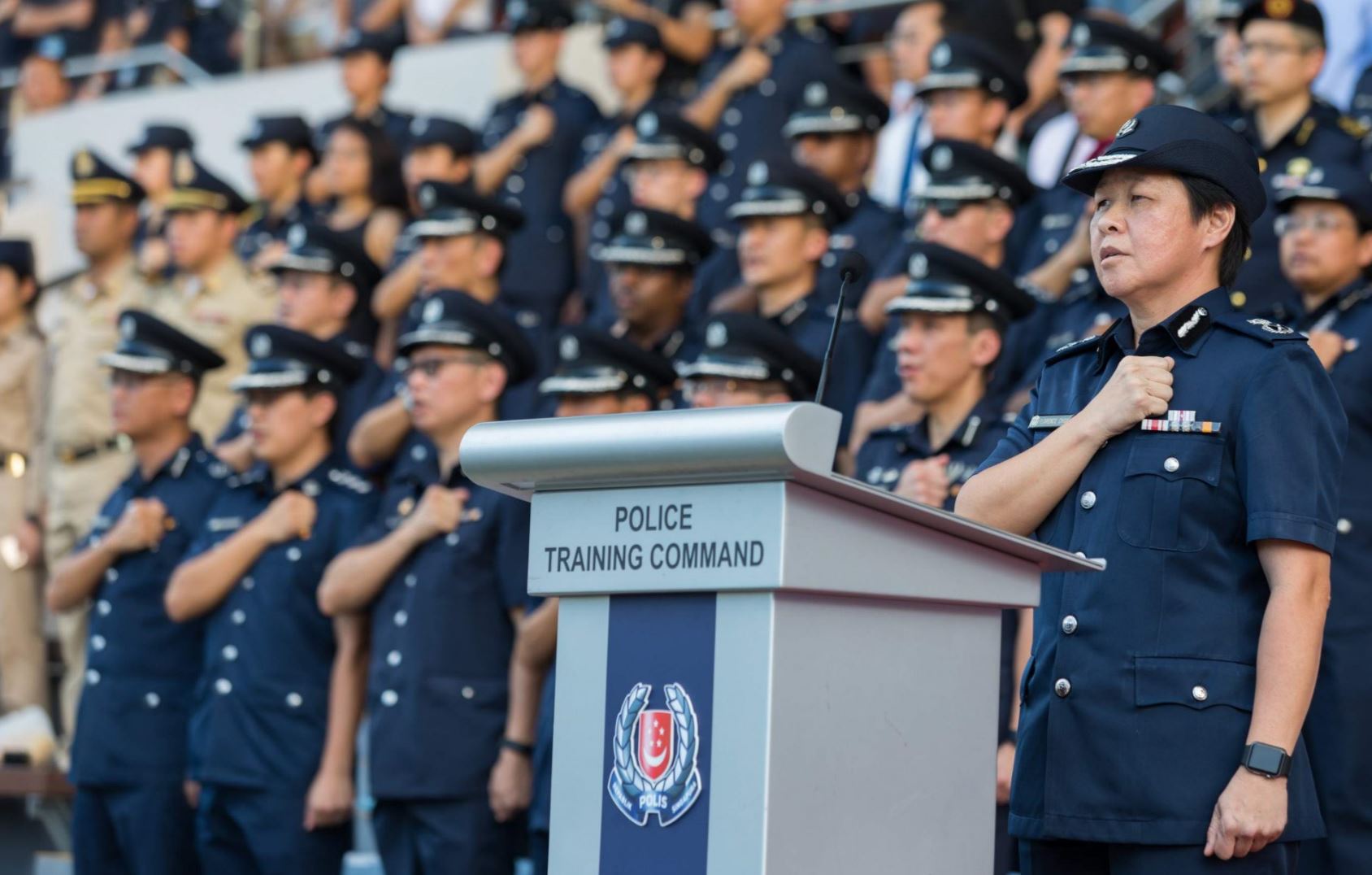 DC Florence Chua Siew Lian does not like a fuss being made about her achievements. She simply loves her job and does it well. "At the end of the day, this is a job that I really like to do, and it is indeed such a meaningful job," she says.
But it's hard not to be impressed by Ms Chua. Her outstanding policing career is inspiring. In June last year, Ms Chua became the first woman in Singapore to assume the rank of Deputy Commissioner of Police (Investigation and Intelligence) and, concurrently, the first woman to head SPF's Criminal Investigations Department. She will be inducted into the Singapore Council of Women's Organisations' Singapore Women's Hall of Fame on 23 March 2019.
Ms Chua's desire for an active and challenging job that allows her to make a difference to the lives of Singaporeans prompted her to join the SPF in 1989. Helping people continues to motivate her, as does the passion of those she works with.
"The satisfaction of bringing closure to families and victims of crime and keeping criminals off the streets keeps me going every day," she says. "I have colleagues who are very passionate about their work and seeing them put in the long hours at work and making sacrifices to see justice done has motivated me even more."
Ms Chua's crime-fighting career includes some of the most high-profile cases in Singapore's history. She was instrumental in resolving the 'Messiah' cyber crime case in 2013 and the 'Sheng Siong Kidnapping' in 2014, which was the first abduction for ransom case in Singapore in the past decade. As the first female Director of the Police Intelligence Department in 2015, Ms Chua led several high-profile operations to dismantle organised crime groups, unlicensed money-lending and scam syndicates, including the crackdown of the largest betting syndicate in Singapore. She commanded the Jurong Police Division between 2010 and 2012, overseeing a drop in the overall crime rate through initiatives to combat neighbourhood crimes.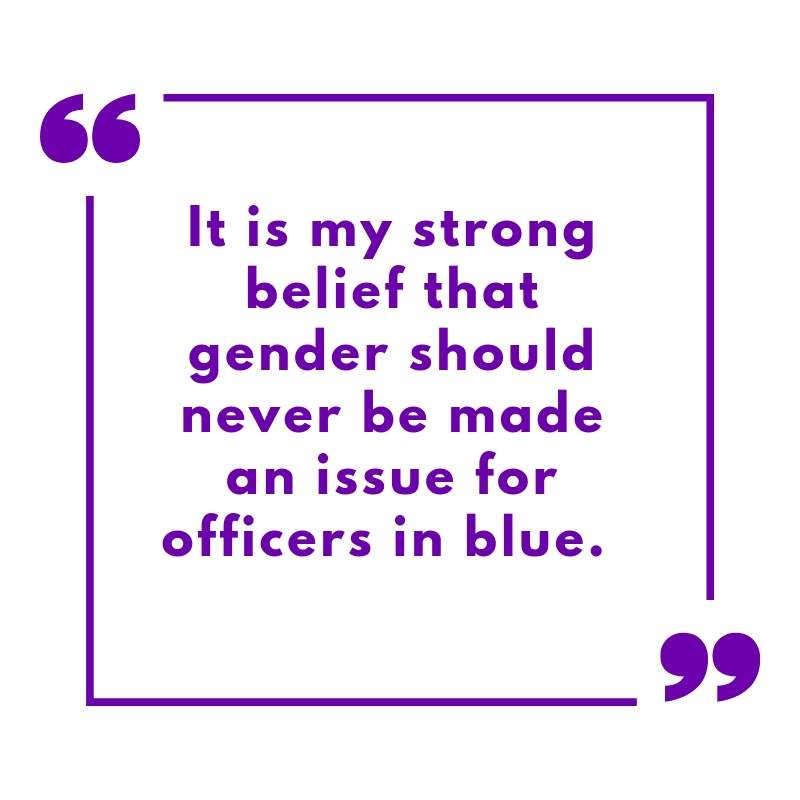 While only approximately 19 per cent of the more than 9,000 SPF officers are women, Ms Chua has thrived in this environment and does not see gender as an impediment to police work. "It is my strong belief that gender should never be made an issue for officers in blue. Though we may face slight physical challenges as female officers, the job requirements are the same regardless of gender," she says. Ms Chua says that female officers train alongside their male counterparts and do exactly the same things as them. She also points to the number of female officers who hold leadership positions in the SPF.
As the most senior-ranking female officer, Ms Chua heads the Police Women's Committee (PWC) which supports the personal and professional development of female officers to improve retention and recruitment.
This year, the SPF is celebrating 70 years of women in policing in Singapore. Earlier this month, Ms Chua joined around 650 female police officers, volunteer special constabulary officers and retired police officers at an event to celebrate this milestone and pay tribute to female officers past and present. They were joined by counterparts from the Hong Kong Police Force, who are also celebrating the same anniversary this year. "Our officers had the opportunity to exchange their policing experiences and challenges with eachother," she said of the event. On International Women's Day 2019, Ms Chua joined female officers at a dinner celebrating the 70th anniversary.
Ms Chua encourages women and girls considering a career in policing to go for it. "We live in a meritocratic country that provides equally opportunities, and thus never let gender or race restrict you from developing yourself or performing," she says. "Grab the opportunities that come your way, hone your skills and ability and chart your own career."
Ms Chua has visited Australia several times for work and leisure and is a fan of our country's natural beauty and produce. "What I like most about Australia is the feeling of being close to nature. I particularly like Margaret River for its scenic views, and it is also known for its craft breweries and wineries!" she says.

Ms Chua will be inducted into the SCWO's Singapore Women's Hall of Fame (SWHF) on 23 March 2019. More about the SWHF and the other outstanding women Ms Chua will be joining is available at https://www.swhf.sg/.

Vicky Binns: Inspired to explore and drive sustainable change in the resources industry
We spoke with mining executive and co-founder of Women in Mining and Resources (WIMAR) Singapore, Vicky Binns, about her experiences working in a male-dominated industry, what motivates her and what she loves most about living in "land of opportunity" Singapore.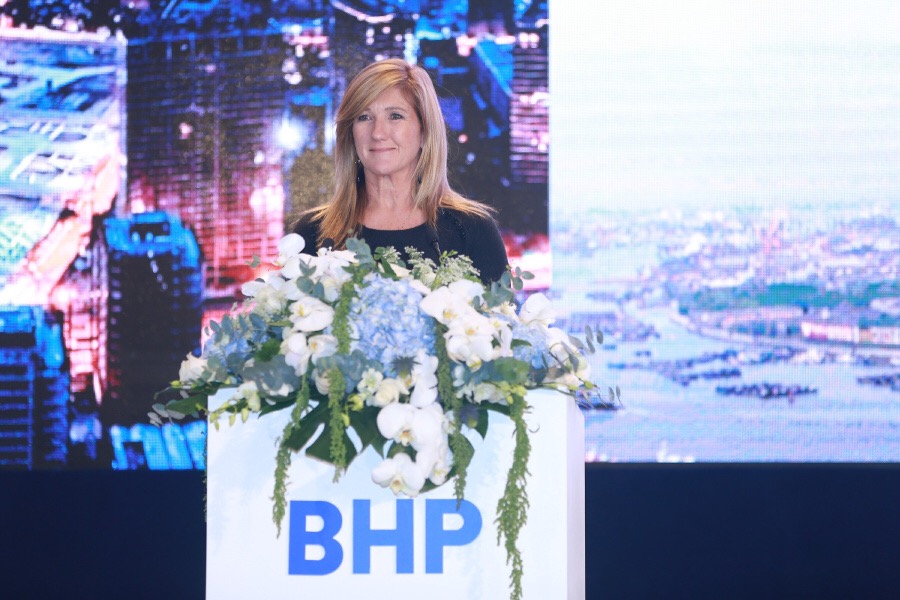 Vicky Binns wishes she had a dollar for each time she's asked why she chose to study mining engineering in Australia in the early 1980s. At that time, women in mining were a rare commodity and Vicky was the only one in her course.
"The real reason is that I was very strong in maths and science and liked the outdoors," she says. "My uncle suggested mining engineering to me, supporting it by saying that you spend a lot of time outdoors, there are a lot of boys and it's well paid. Well, one out of three ain't bad!"
Vicky went on to forge a successful career over 35 years in the resources industry. She started out as a mining engineer in the coal industry in Queensland then worked as a petroleum engineer for Esso before moving into corporate roles as an oil trader, as well as a commodities and equities analyst for Macquarie Equities, and Merrill Lynch where she eventually ran Australian Research. She has spent the last 10 years at BHP in Singapore where she's currently Vice President, Marketing Minerals. Vicky is responsible for the iron ore, coal and metals portfolio, leading a high performing diverse team of marketing and engineering professionals.
The most satisfying aspect of her work are the people she works with. "The biggest kick I get as a leader is the success of my people," she says. "How we all connect together to create value [and] help modernise the industry to deliver value not only for our companies but for the people who work for us, for the communities in which we operate, the communities into which we sell, as well as for future generations."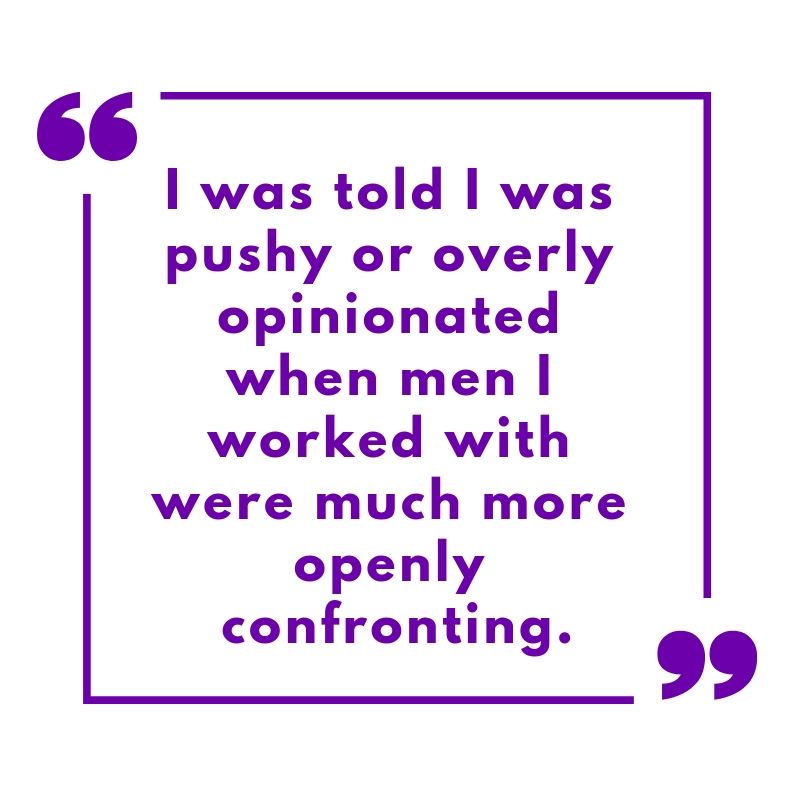 Being a strong woman with ambition in a male-dominated industry has not been without its challenges. While at university, Vicky was denied an academic award she had earned by a mining organisation who doubted the longevity of her mining career. She has also experienced negative gender bias. "I was told I was pushy or overly opinionated when men I worked with were much more openly confronting," she says.
Vicky's passion to ensure those that came after her did not face the same issues prompted her to set up Women in Mining and Resources (WIMAR) Singapore in 2013 along with a handful of like-minded individuals. "This industry is changing for the better and we need to pay it forward for those to come, make it a better industry for our daughters, granddaughters and all those that come afterwards" Vicky says.
WIMAR Singapore provides networking, mentoring and professional development opportunities to both women and men in the resources industry in Singapore. WIMAR has grown to more than 700 members (female and male) from more than 20 companies.
Vicky describes WIMAR as "a platform to drive equality and empowerment in our industry.
"[It's] truly a group that inspires and develops up and coming talent," she says.
Her advice to women and girls considering a career in the resources industry? "Never give up. Never take no for an answer. Be sure your voice is heard and remember that you alone own your career path."
She also suggests setting up your own personal and professional "advisory board" comprised of people you trust, admire and value. "Ask their advice on the hard questions that keep you up at night. Learn to compromise, but never on your values," she says. "Collaboration will always drive better outcomes than a single mind working alone."
Vicky seeks balance by trusting her people to do their jobs and not micro-managing them. "This means I can focus on the things that matter most, engaging with my people and key stakeholders discussing strategy and opportunities," she says. She also tries to exercise each day and spend time with family and friends in her down time.
Vicky has lived in Singapore with her husband, Mark, and their two daughters for the past 10 years. "I think of Singapore as the land of opportunity. Its evolution over the last 53 years since Independence has been remarkable," she says. "I love that growing up in Singapore has made my children know that it is the character and calibre of a person that matters, not the colour of one's skin. They have friends from all over the world and will have them for the rest of their life."

Vicky celebrated International Women's Day 2019 on 8 March with a WIMAR breakfast at the Singapore Cricket Club. More information about WIMAR Singapore is available at http://www.wimarsg.com/.

Dr Juliana Chan: Bringing social impact through science communication
We spoke with Wildtype Media Group CEO and Editor-in-Chief of Asian Scientist magazine, Dr Juliana Chan, about what drives her passion for science communication, her experiences working in a traditionally male-dominated field and what she loves most about Australia.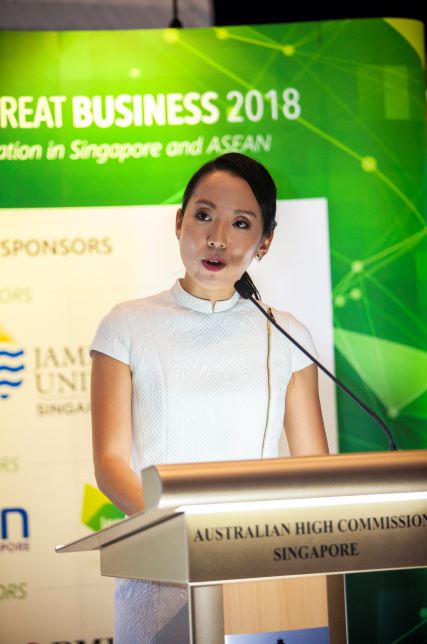 Juliana Chan never intended to be a media entrepreneur. She excelled at science in school and was forging a career as a research scientist after being awarded an Agency for Science, Technology and Research (A*STAR) scholarship, completing a Bachelors in Natural Sciences from Cambridge University and a PhD in Biology from MIT. She built an impressive body of academic research, ran labs and inspired students.
Then, the trained scientist hung up her lab coat and left the "safe harbour" of research and academia to apply her innate curiosity and problem-solving skills to running a media company.
"I am passionate about bringing social impact through science communication," she says. "Interestingly enough, I have found that my problem-solving skills as an academic are transferrable – I have applied what I've learnt from running a lab to running a company."
While she misses the daily "contact sport of running a lab, working with students and being a lecturer", her scientific training is essential to her role as CEO of Wildtype Media Group, Asia's leading STEM-focused media company. Juliana is Editor-in-Chief of Asian Scientist, Asia's first science magazine with a mission to make Asian scientists household names. She's also an Adjunct Assistant Professor in Biological Sciences at NUS.
Juliana has collected a number of accolades in her career. In 2013, she received the Singapore Youth Award, Singapore's highest honour for youth. Her greatest career highlight came two years later.
"My greatest career highlight to date was being selected as a Young Global Leader by the World Economic Forum in 2015, which has allowed me to amplify my message as a science communicator to key individuals and organisations around the world," she says. She currently sits on the WEF's Technology Pioneer Selection Committee.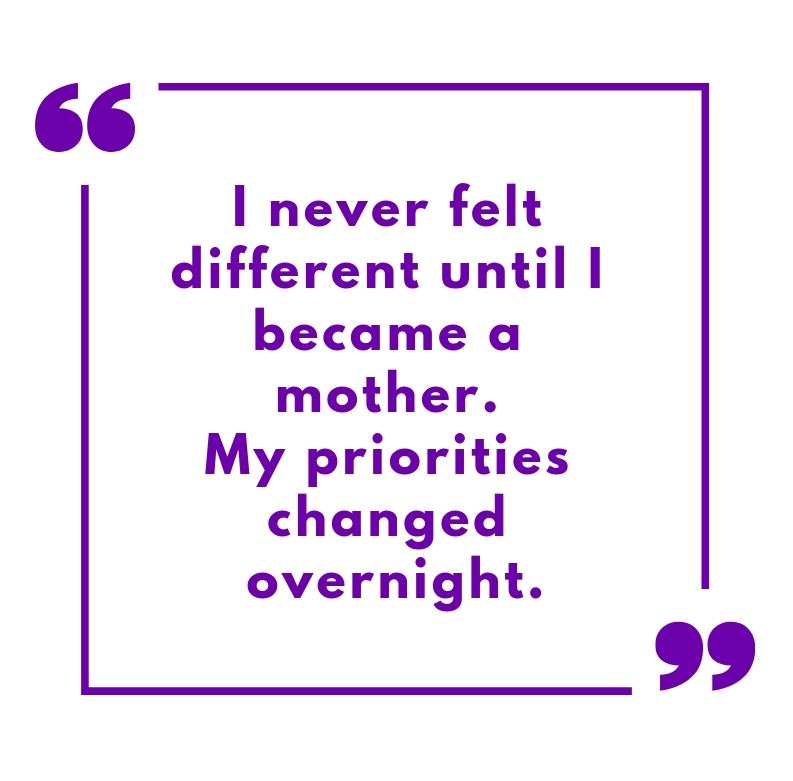 Juliana's advice to women and girls interested in pursuing a career in science is simple: "The sky is the limit! Academia is a rewarding career for anyone who likes solving problems and making an impact on the world."
She encourages those who develop great technologies or platforms that could help others to form a startup to commercialise their idea. "Alternatively, you could consider related careers in patent law, teaching or science communication like I did," she says.
"Despite working in a male-dominated environment, I never felt different until I became a mother," she says. "My priorities changed overnight." The long hours she pulled as a post-doctoral fellow at MIT were no longer possible.
Juliana still faces hurdles each day with a young family. But, childcare support, being able to multi-task and say no to low-priority or optional projects, as well as delegating tasks where possible helps her seek balance. She also budgets time for self-care, exercise and family.
In September 2018, Juliana hosted the launch and Gala Dinner of our Good Science = Great Business 2018: An Australian Festival of Innovation in Singapore and ASEAN. The Festival aimed to showcase Australia's research and innovation capability and promote partnerships with Singapore.
"It was my pleasure to participate in Good Science = Great Business 2018!" she says, "I've made so many contacts with Australian scientists since then, and am looking forward to participating in more Singapore-Australia events."
What does she love most about Australia? "I simply love traveling to Australia for work and recreation – the people are friendly and relaxed, the views are gorgeous, and the coffee is unbelievably good!"

To celebrate International Women's Day 2019, Asian Scientist Magazine online has released a list of awesome women scientists in Asia. Check it out here: https://www.asianscientist.com/