Welcome
The Australian High Commission is the official representative of the Australian Government in Singapore. We provide a range of services to the general public, including consular, passport, visa and immigration, citizenship and cultural relations services. We also act on behalf of various Australian Government authorities by representing Australia's interests to local, regional and multilateral government and business organisations in Singapore.
Latest news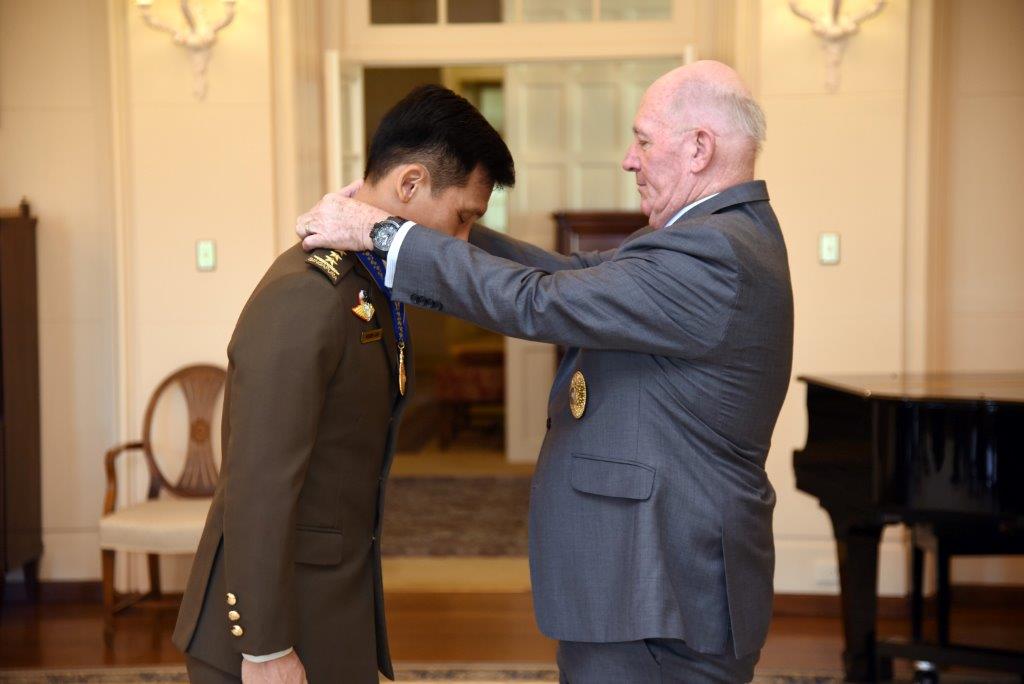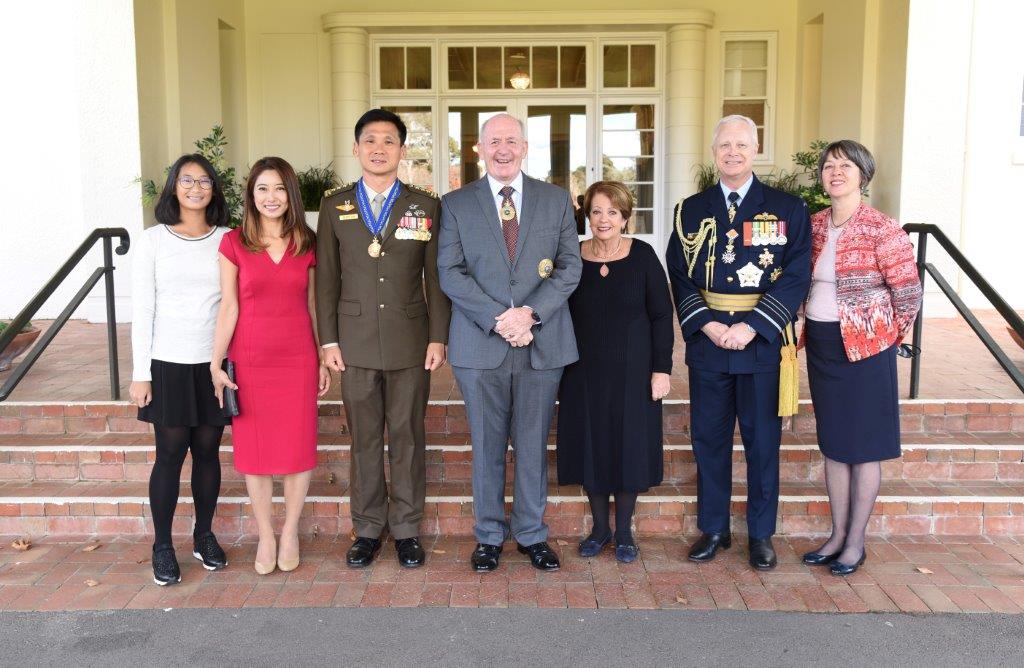 On 14 June 2018, the previous Commander of the Singapore Armed Forces Lieutenant General (retired) Perry Lim Cheng Yeow was appointed as an Honorary Officer of the Order of Australia (Military Division) by his Excellency, General the Honourable Sir Peter Cosgrove AK MC (Retired) Governor-General of the Commonwealth of Australia. Lieutenant General Lim was recognised for his distinguished service to the military relationship between Australia and Singapore through leadership, passion, and strategic foresight, and in recognition of his efforts to enhance the close and longstanding defence relationship between Singapore and Australia.
Lieutenant General Lim was accompanied to the investiture at Government House Canberra by his wife Mrs Lynn Lim and daughter Aly. Also in attendance were Lady Cosgrove, Singapore's Deputy High Commissioner to Australia Shivakumar Nair and Mrs Tina Nair, Australia's Chief of the Defence Force Air Chief Marshall Mark Binskin and Mrs Gitte Binskin, and Australia's Defence Adviser to Singapore Colonel David Hay.
Anzac Day 2018 - 103rd Anniversary Commemorative Service
An ANZAC Day Dawn Service commemorating the 103rd Anniversary of the landing at Gallipoli will be held at the Kranji War Cemetery (Kranji Memorial Cemetery), Singapore, on Wednesday 25 April 2018.
For more information click here.
For Kranji Map, click here.

Australia Awards-ASEAN Scholarship
Do you want to be a leader in your field and make a difference? The Australia Awards-ASEAN Scholarship is your opportunity to gain a world-class education and become an emerging leader.
An Australia Awards Scholarship provides you with the opportunity to gain an internationally recognised qualification from an Australian university. It includes all the necessary support and funding to complete your study.
An initiative of the ASEAN-Australia Special Summit, the Australia Awards-ASEAN Scholarship is a one-off opportunity to study in Australia in fields contributing to ASEAN's peace, prosperity and social development. Your career will benefit from new knowledge, leadership skills and the links you create both in Australia and through our global alumni network.
On your return home you can make a vital contribution to the economic and social development of your country and ASEAN more broadly.
For more information or to apply, click here. The closing date is 30 April 2018 at 12.00 PM (24:00) Jakarta time (or 17.00 GMT).

Stay safe when overseas. Click here for the latest travel information on Singapore from the Department of Foreign Affairs and Trade.
Australian passport holders do not usually require a visa for visits to Singapore of up to 90 days. The Australian High Commission is not the issuing authority for visas to Singapore. For Singapore visa enquiries contact Singapore Immigration & Checkpoints Authority or Singapore High Commission, Canberra. For information about bringing personal medication into Singapore, contact Singapore Health Science Authority.